Today we revealed our latest TV advert, starring Hollywood A Lister and philanthropist George Clooney, alongside our Chairman Jonathan Warburton.
It comes as the latest edition in the series of epic stories in which A list celebrities including Robert De Niro and Sylvester Stallone pitch a movie idea to the bakery's chairman Jonathan Warburton.
This year, the ad celebrates Warburtons' dedication to quality as Hollywood star George Clooney is seen trying to get hold of Jonathan on a video call to pitch his legendary idea to the family bakers… but it doesn't quite go to plan.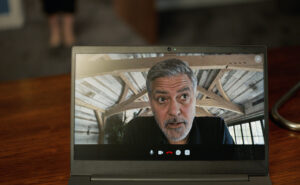 George Clooney says: "It's not every day your call is turned down for a slice of toast, but needless to say I had a lot of fun filming this spot. It was great working with the Warburtons team and I'm thankful for the support they are providing to the Clooney Foundation for Justice."
Jonathan Warburton, Chairman of Warburtons, says, "We are thrilled to have George Clooney star in our latest campaign. Video calls have become part of normal life for so many of us during the last year, but George Clooney popping up on screen was quite a surprise!
"At Warburtons, we pride ourselves on the care that goes into making sure that every single loaf is as fresh and high quality as possible. Quality is truly at the heart of our 145-year-old business, and this new ad is a real celebration of that passion, and we hope it will bring a smile to those watching."
The new campaign celebrates our belief that nothing should come in the way of the perfect loaf – not even Hollywood A Listers. As a family run business, we are dedicated to baking the best quality bread for the nation's families, with over 2 million products baked fresh and delivered direct to 18,500 stores every morning. The fee paid to George Clooney for taking part in the campaign has been donated to the Clooney Foundation for Justice.
The new ad will go live on social media from Friday 7th May and will air on UK TV on Saturday 8th May. View it here and find out more about the campaign!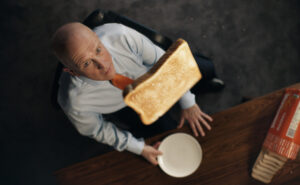 Published 06/05/21.