You will need
4 Warburtons Wholemeal Rolls
Handful of rocket leaves
2 tomatoes, sliced
2tbsp mayonnaise
For the burgers:
1 x 300g tin of mixed beans in water, rinsed and drained (185g drained weight)
1 ball of mozzarella, chopped
1 egg
2tbsp sweetcorn
1 spring onion, sliced
1/2 red chilli, finely chopped
1/2 tsp ground cumin
1/2 tsp paprika
1/2 tsp dried oregano
Good pinch of salt and pepper
2tbsp chopped fresh parsley and coriander leaves
2tbsp plain flour
Handful of fresh breadcrumbs
For the wedges:
300g potatoes, scrubbed
2tbsp vegetable oil
1/2 tsp salt
Good grind of black pepper
Make with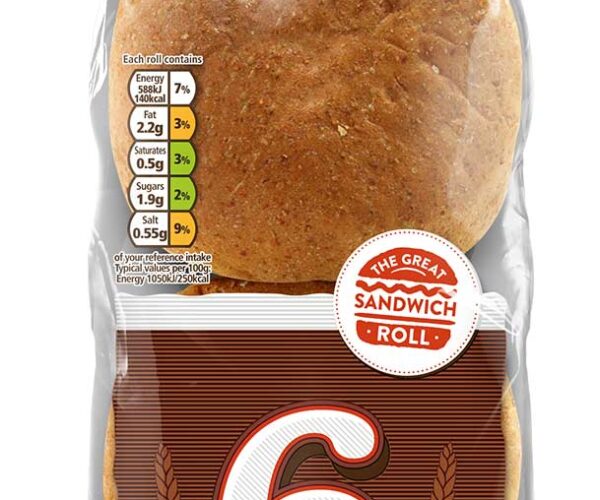 Make it
40 minutes | Serves 4
First make the burgers. Place all the ingredients for the burgers into a large bowl and mix well until combined then place in the fridge.
Preheat the oven to 200°C / 180°C fan / Gas mark 6.
Cut the potatoes into wedges and toss in a bowl with the oil, salt and pepper then spread onto a non-stick baking sheet and cook for 20-30 minutes until golden and cooked through.
When the potatoes are almost ready, shape the bean burger mixture into 4 patties. Heat a non stick frying pan over a medium / high heat and add a little oil. Fry the burgers for 3-4 minutes on each side until golden and cooked through.
Spread the mayonnaise onto the bases of the rolls, then add the rocket and tomatoes. Place the burgers on top then add the lids.
Serve the burgers with the potato wedges.