You will need
1 x 3 Pack of Warburtons Giant Crumpets
1 x 6 Pack of Happy Eggs
160ml Whole Milk
80ml Double Cream
1 tsp Vanilla Essence
3-4 tbsp Olive Oil
2 Cups of Crispy Cereal
1 Punnet Blueberries
1-2 Bananas
2 tbsp Chopped Hazelnuts
Maple Syrup
Make with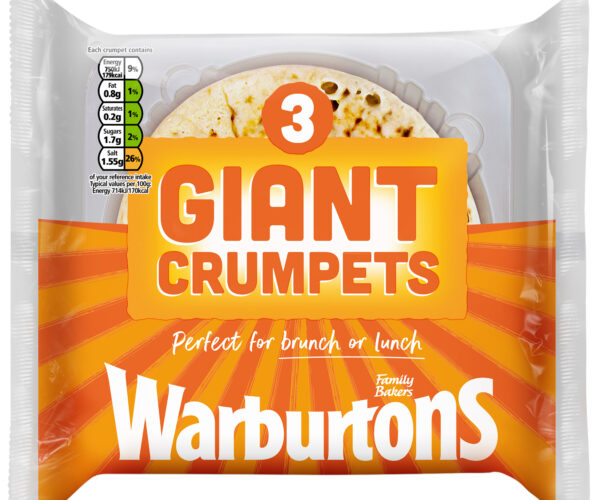 Make it
| Serves 4
Whisk together 4 Happy Eggs, milk, cream and vanilla and then pour into a shallow tray.

Take 1 - 2 crumpets at a time and lay in the egg mix, allow to soak for 3-4 minutes…the longer the soak the better!

Then place into the crispy cereal ensuring all sides are covered.

Heat a medium sauce pan and add the oil, place soaked crumpet in the pan and cook on each side for 2-3 minutes on a medium heat.

Cook until golden and crispy, keep warm and then serve with sliced banana, blueberries and drizzle with maple syrup.