The UK declares the humble cheese sandwich as favourite filling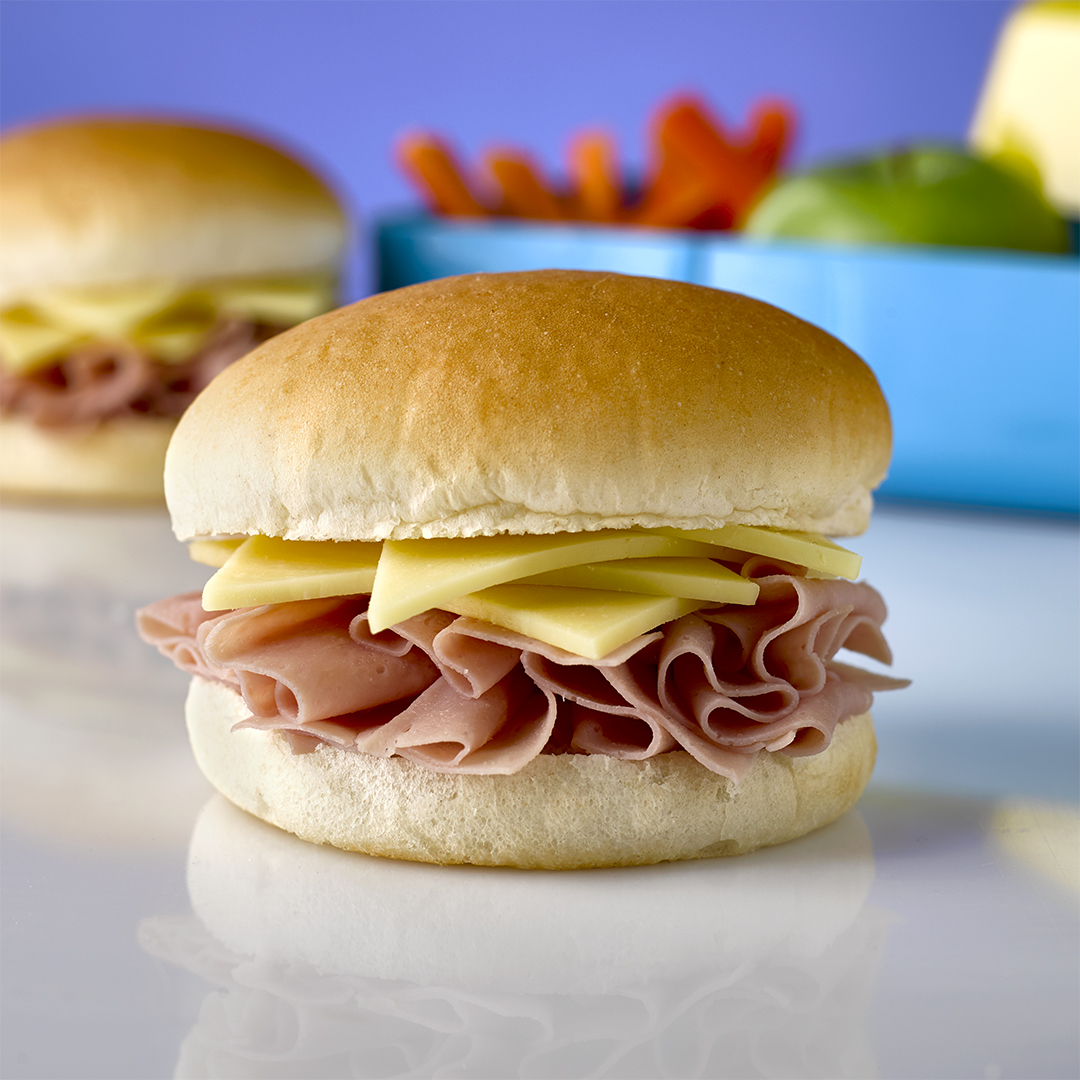 -25% of Brits will opt for a more premium sandwich as the Royal Wedding approaches this weekend with Coronation Chicken top of the list
-The debate on how to make the perfect sandwich has been revealed; cut diagonally to create two triangles and buttered on both slices
As we gear up for the most hotly anticipated event of the year, Warburtons has revealed the nation's favourite sarnie and investigated how the UK will be choosing more regal and sophisticated fillings to toast the upcoming Royal wedding.
The research, polling 2,000 Brits, revealed that a classic cheese sandwich has been named the most popular filling with 56% agreeing. Second place was ham and cheese (55%) followed by ham salad (52%). Sausage sandwiches (51%) just missed the top three. Other popular sandwich fillings included ploughman's (47%), egg and cress (48%) and tuna mayonnaise (45%).
While peanut butter and jam may be a favourite for our cousins across the pond, it featured bottom of the list with just 9% of Brits enjoying the American classic.
Research also found that 25% of Brits will change their sandwich eating habits depending on the occasion, with a quarter anticipating that they will be indulging in a more 'premium' sandwich choice for their picnic to commemorate the Royal wedding this weekend. The most popular superior sandwich to toast Harry and Megan will be Coronation chicken, followed by BBQ pulled pork, tailed by chicken and pesto.
The study also found that over one in 10 (11%) believed the Queen will be nibbling her way through cucumber sandwiches on the big day. When asked to consider the sandwich most likely to be served for guests at the Royal Wedding, smoked salmon and cream cheese topped the research.
The findings by Warburtons also revealed Brits will eat an average of four sandwiches a week, with just with 82% in agreement it's their favourite lunchtime meal. Seven in 10 agreed crusts should be left on and three in 10 are in agreement that diagonally is the ideal way to cut it.
A spokesman for Warburtons said: 
"It has been reported that some guests to this weekend's Royal wedding will have to bring their own picnic, so we were keen to find out just how the nation takes its sandwiches.  Our research shows the UK has declared the humble cheese sandwich as its number one filling! With so much choice these days, it's interesting to see such a classic retain its crown. Varying from the norm isn't uncommon though for special occasions. Smoked salmon and cream cheese topped the list for celebrating the Royal wedding, with our research suggesting the Queen is expected to enjoy the quintessentially British cucumber sandwiches!" 
Five of the most popular sandwich fillings for everyday occasions: 
Cheese
Ham and cheese
Ham salad
Sausage
Cheese and onion
Egg mayonnaise
Five of the most popular sandwich fillings when out for a meal:
Ploughman's
Club
BLT
Fish Finger
Sausage
Hungry? Try out our bread based recipes here: https://www.warburtons.co.uk/recipe-category/bread/
You can also find out more about our bread and rolls products on our product pages.