You will need
4 Warburtons Pancakes
1 banana, sliced lengthways
Thin slices of apple or pear
About 30 blueberries or raisins
Strawberries, raspberries or peeled, sliced kiwi fruit
Make with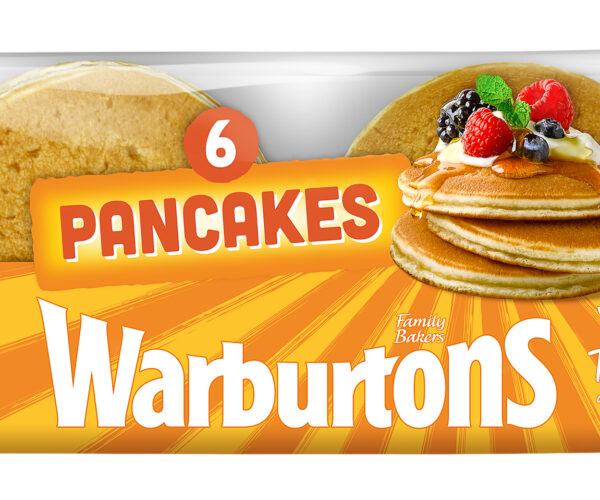 Make it
7 minutes | Serves 2
Warm each pancake following pack instructions.
Cut each pancake in two, about 2/3 the way down, to give one large and one small piece per pancake.
Arrange the banana halves down the middle of two serving plates.
Arrange the large pieces of pancakes for the top wings, and the small pieces for the bottom wings.
Using the fruit, decorate as shown.