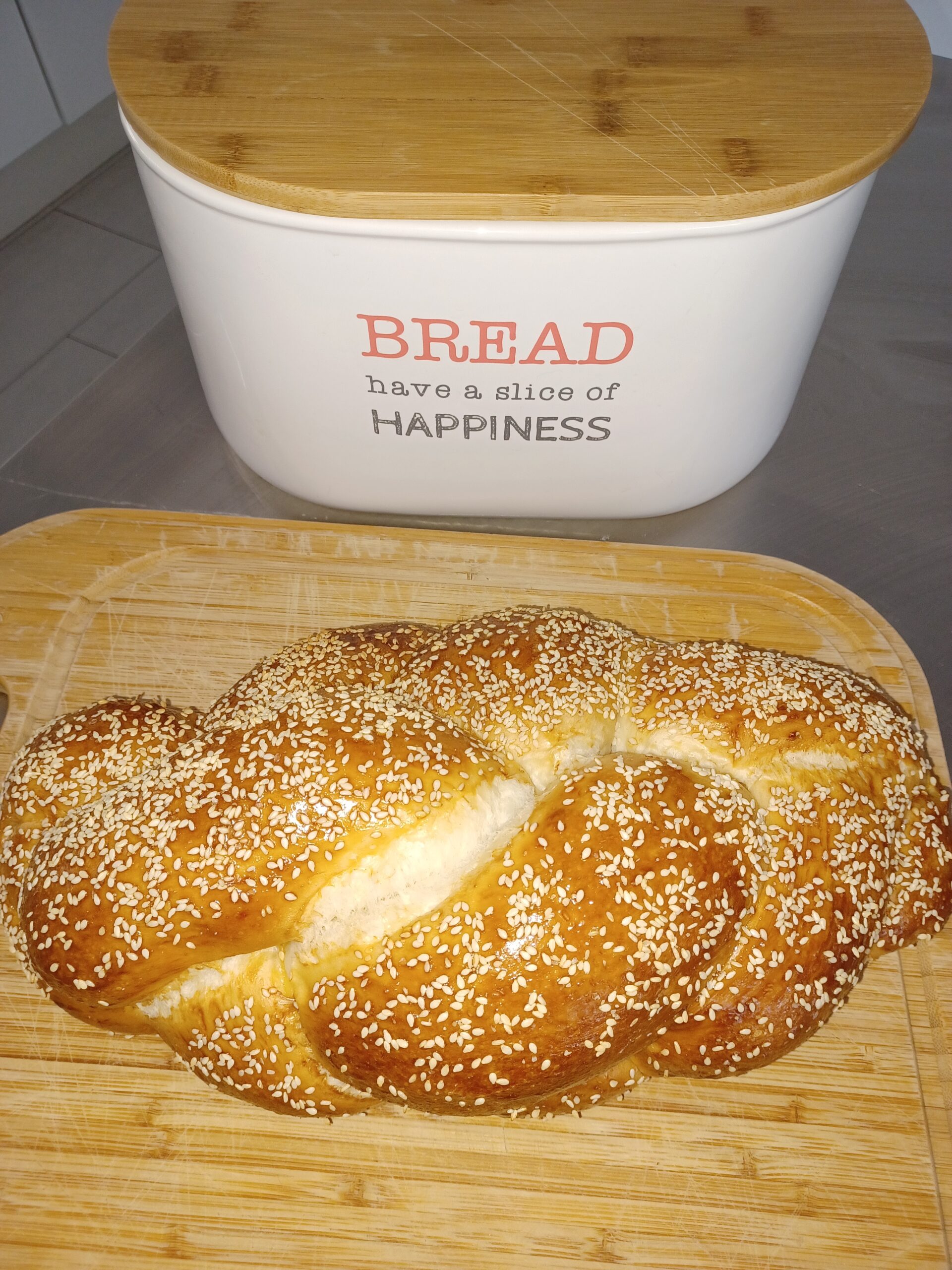 Bake Some Bread With Us!
We are really proud of the fresh, quality loaves that we make every day of the year. But, we know that bread making is a fun activity and we just don't want you all to miss out! We've worked with our product team internally to create this delicious loaf. And the great news is that you can make your own loaf too! Just follow these instructions to create your perfect loaf!
First up, what ingredients do you need to make a loaf of bread?
Strong White Bread Flour – 1000grams
Salt – 16grams
Unsalted Butter – 25grams
Fresh Yeast – 20grams
Warm Water 600grams (you may need more/less depending on the quality of flour)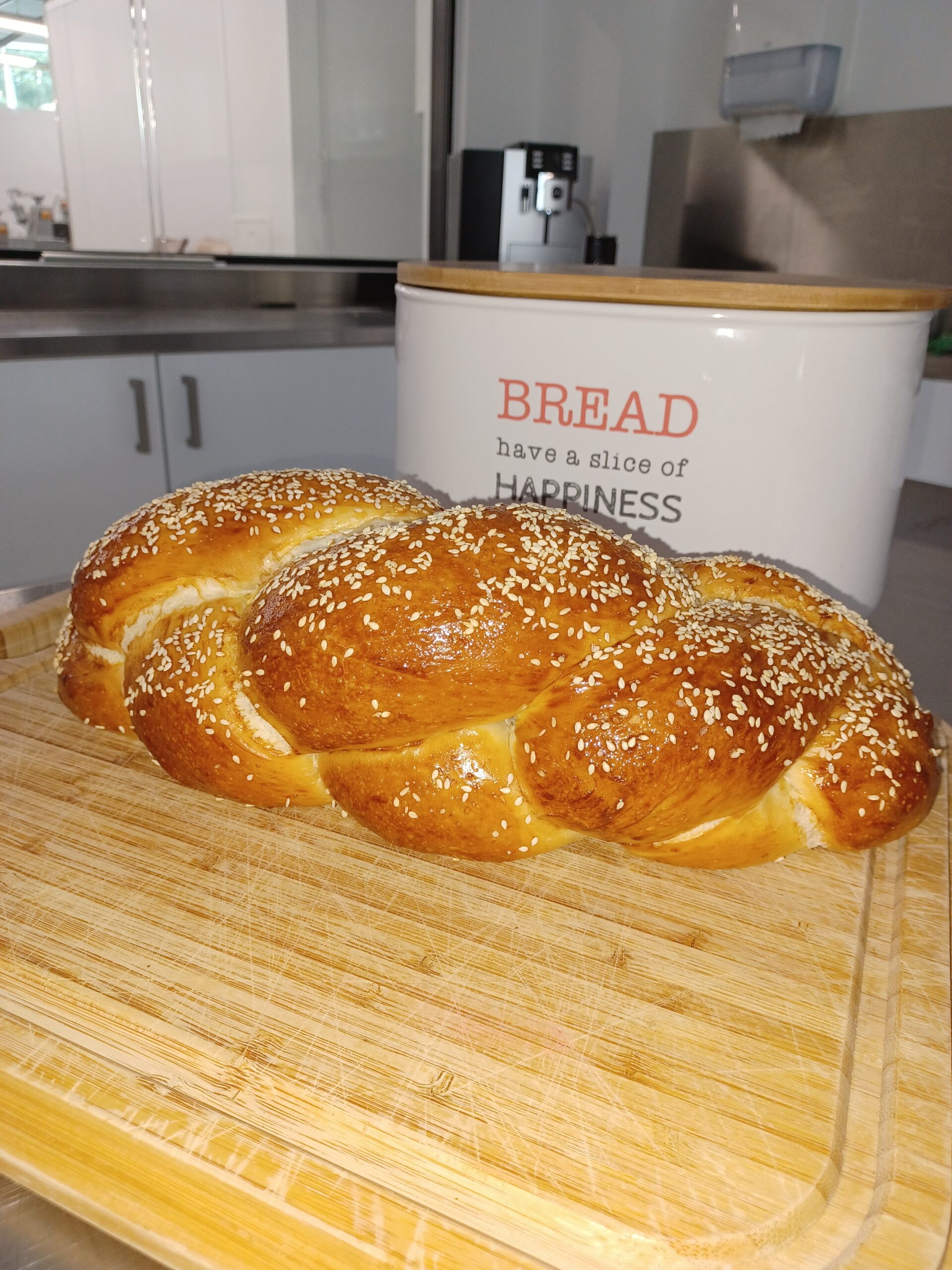 Next up, here's the steps to make your own loaf of bread!
1.Weigh out the flour, salt and butter and place in a neat pile on your work surface. Then, make a bay in the centre of this mixture – we used a scraper but if you don't have one you can use a knife or even a spoon!
2. Add the yeast to some warm water (approx 27–30oC).
3. Add the water and diluted yeast to the centre of the bay that you made in step 1.
4. Gently add the mixture into the centre of the bay, stirring this in from the sides until the flour absorbs the water enough.
5. Bring the flour and water together until you have created a rough dough.
6. From here, start to knead or manipulate the dough by stretching and pulling the dough with your fingers and the heel of your hand. This should take a good 5 – 10 minutes and you'll need a bit of elbow grease here! You'll notice the dough becomes much smoother and once its really smooth throughout it will be ready.
7. Place the smooth dough in a bowl and allow to rest for 20 mins.
8. After 20 mins, strengthen the dough by folding it over 3 or 4 times.
9. Rest for another 25 minutes and then remove the dough from the bowl. We know it seems like a lengthy process, but this is really important to give you the best loaf of bread!
10. Section the dough into 4 equal portions at either 120grams each (or 240 grams for a larger loaf) and shape each piece into a round ball.
11. Then, roll out out your dough pieces to create longer sausage like strands. In our video, we have used 240 gram dough pieces and gradually rolled them to be about 12 – 13 inches long (30 – 35 cm).
12. Now, it's time for the fun part! It's time to make your plait! You can make your own pattern here, but if you'd like to follow ours then this is what we have done. Going from left to right, view each strand as numbered 1 – 4, join all the strands together at the top end and follow this plaiting sequence:
2 goes over 3
4 goes over 2
1 goes over 3
Repeat this sequence until you reach the end of the dough strand. Then, join the strands together at the bottom and tuck each end of the loaf underneath. Top tip – in order to get a more defined plait, it's worth stretching each strand as you fold it over.
13. Place the loaf on your baking sheet and brush with egg yolk for a really shiny finish.
14. Loosely place a tea towel over the top and allow the bread to prove (rise) for approx. 45 mins or until it looks to be doubled in size.
15. Gently brush with egg yolk again (careful not to damage the dough's surface), and you can sprinkle with either sesame or poppy seeds for decoration.
16. Bake at approx. 225oC for around 30 mins or until the loaf sounds hollow when you tap its base. Be aware that ovens do vary greatly, therefore there may be some trial and error involved until you perfect your bake!. Another top tip is to place a pan of boiling water in the base of the oven beforehand as the steam created will delay the crust formation and allow for a more even bake in the oven.
17. The best step….time to eat your delicious loaf! Enjoy! Tag us in your creations on social media!