Have you tried our delightful Protein Thin Bagels?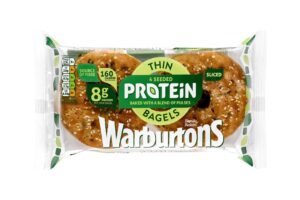 Baked with a blend of pulses and topped with seeds, our Seeded Protein Thin Bagels are a great natural source of protein and fibre!
Available in packs of four with each bagel containing 8g of protein, our Protein Thin Bagels offer a great way of conveniently increasing your protein consumption- winner!