You will need
2 Warburtons Gluten Free White Wraps
1 cooked beetroot, grated
1 carrot, peeled and grated
few sprigs fresh coriander
1 tsp extra virgin olive oil
½ lime, juice only
1 pack halloumi cheese, sliced into 8-10 pieces
1 avocado, halved and de-stoned
2 tsp gluten free sweet chilli sauce
Make with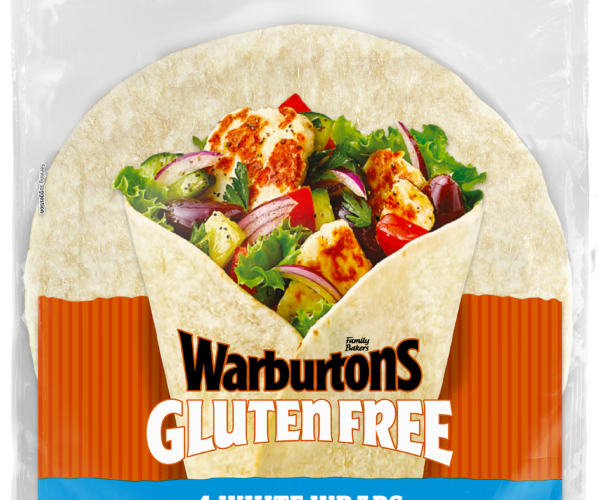 Make it
25 minutes | Serves 2
Mix the grated beetroot and carrot in a bowl with the coriander leaves. Drizzle over the oil and squeeze over a little lime juice and stir well.
Heat a griddle or non-stick frying pan over high heat, then add the halloumi slices without any oil. Leave to cook for 2-3 minutes without moving them, until golden brown, then carefully turn over and cook for another minute or so
Meanwhile, scoop out the avocado halves and slice thinly. Squeeze over a little lime juice
Add a spoonful of slaw to one quarter of each wrap, then add some halloumi and avocado. Top with a little more slaw and drizzle over the chilli sauce. Fold the wraps into 4 and enjoy!