You will need
6 bacon rashers
50ml very strongly brewed coffee or one shot of espresso – Try Two Chimps Coffee for delicious, freshly roasted coffee delivered to your door!
2 tbsp maple syrup
2 tbsp light brown sugar
¼ tsp chilli flakes
Pinch black pepper
4 slices of Warburtons White Sliced Baker's Bloomer
Spread of butter
Make with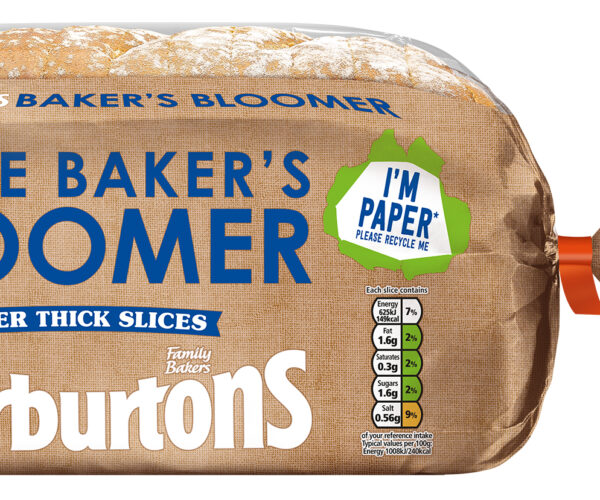 Make it
30 minutes | Serves 2
1. Preheat your oven to 375°F/190°C/Gas 5.
2. Line a baking tray with foil and arrange the bacon rashes out evenly.
3. Combine the coffee, syrup, sugar and chilli in a bowl and brush over the top of the rashers. Season with black pepper.
4. Pop in the oven and cook for 15 minutes.
5. Remove and turn each bacon rasher over. Add the remaining glaze. Increase oven temperature to 400°F/200°C/gas 6.
6. Cook for 10-15 minutes more, or until each rasher is sticky and caramelized.
7. Butter each slice of Baker's Bloomer, add the bacon and tuck in!
Recipe kindly created and provided by Two Chimps Coffee