You will need
2 Warburtons Gluten Free White Wraps
1 chicken breast, skinless and boneless
1 tsp olive oil
1 tsp dried oregano
black pepper
1 large ripe tomato, finely diced
handful pitted black olives
3cm piece cucumber, sliced then cut into half circles
½ red onion, finely sliced
few sprigs fresh flat-leaf parsley, roughly chopped
½ lemon, juice only
2 tbs tzatziki
Make with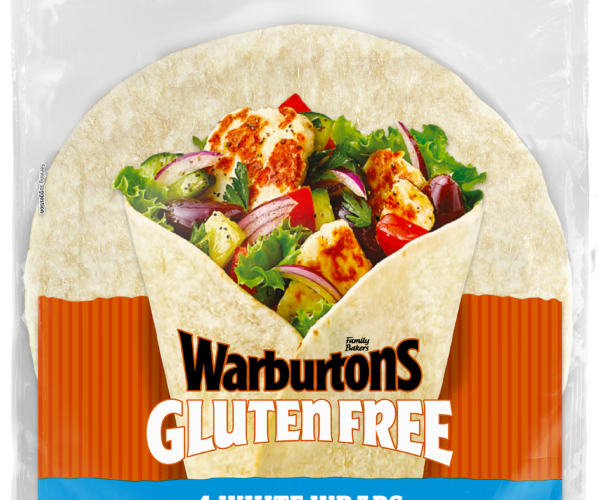 Make it
50 minutes | Serves 2
Preheat the oven to 170ºC fan/190ºC conventional/Gas 5
Place the chicken on a piece of foil, drizzle with the oil then rub in the oregano and black pepper. Loosely wrap in the foil and place onto a small baking tray. Roast in the oven for 15 minutes then uncover and cook for a further 10 minutes until golden.
Check that the chicken is cooked all the way through. Set aside to cool slightly.
Mix the tomato, olives, cucumber, red onion and parsley then squeeze over a little lemon juice.
When the chicken is cool enough to handle, slice thinly then arrange on the wraps. Top with the tomato, olive and cucumber salad. Add a few dollops of tzatziki and a little black pepper before folding.