You will need
2 ox cheeks
60g plain flour
30g butter
Veg oil if needed
1 onion, chopped
2 large carrots, chopped
2 celery sticks, chopped
2 garlic cloves
2 tbsp tomato puree
1lt of beef stock, or chicken stock if you prefer
1 tsp thyme
2 anchovies
Blackthorn sea salt
Freshly ground black pepper
6 Warburtons Crumpets
75g butter and a dash of veg oil
120g Mrs Kirkhams Lancashire curds, torn
Pickled sliced red onion
Make with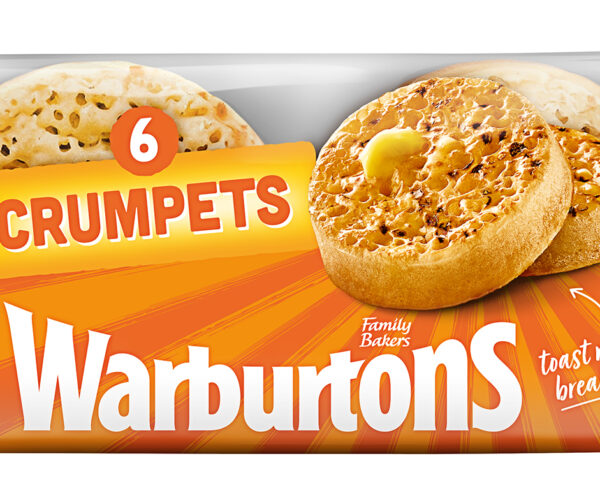 Make it
| Serves
Lightly dust the ox cheeks evenly with the flour. Melt the butter in a frying pan, and add the dusted ox cheeks to the butter. Brown all over until dark and golden. You may need to add a little extra oil if the pan is too dry. Remove the cheeks from the pan and set aside to cool.
Preheat the oven to 150 degrees or gas mark 2.
Add the chopped onions, carrots, celery and garlic to the same pan over a moderate-low heat and sweat down in the residual fat until soft and lightly caramelised.
Increase the heat and add the meat back to the pan along with the tomato puree. Mix together so the ox cheeks and vegetables are coated in the puree and cook out for 2-3 minutes.
Deglaze the pan with a little stock, scraping the base of the pan to mix in all the caramelised meat and vegetables. Add the stock, thyme and anchovies, then bring everything to the boil.
Cover the pan with a lid and transfer to the oven to cook for 2 hours 30 mins.
After this time, check the meat to ensure the cheeks are very tender, but not falling apart. Return to the oven, turn off the heat and leave to sit for 30 minutes for the flavours to improve.
To serve, melt the butter and oil in a frying pan and toast the crumpets bubble side down in the butter until golden. Then, turn them over and toast the underside for one minute.
Shred the ox cheek and reheat in the gravy, place the crumpets in the centre of each plate and top with the shredded ox cheek. Add 20g of the torn curds on top of each and finish with the pickled onions.