You will need
4 Warburtons Crumpets or Thin Crumpets
2 bananas
150g butter
40g caster sugar
Splash of veg oil
Carnation caramel
Clotted cream
Make with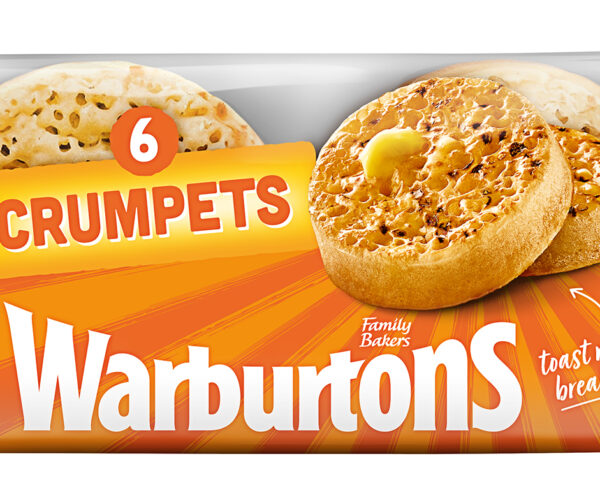 Make it
| Serves
Melt 75g of butter in a frying pan. Peel and cut the bananas in half length ways then into quarters again length ways. Add to the pan of melted butter with the caster sugar, baste the bananas with the butter mix until caramelised, keep warm.
Add the remaining butter and oil to a new frying pan and then toast the crumpets on a medium heat in the butter mix bubble side down until golden. Then, turn over on to their base and cook for 1 min.
To serve, place a crumpet in the centre of a plate and add a squeeze of caramel sauce then top with two of the banana pieces. Drizzle with more caramel and top with a dollop of clotted cream.